Welcome to
North Tonawanda Public Library
Santa Claus Book Fold
 Sign up at the Circulation desk today to get a Santa Clause Book Fold craft. Pick up for the craft will begin on November 27th.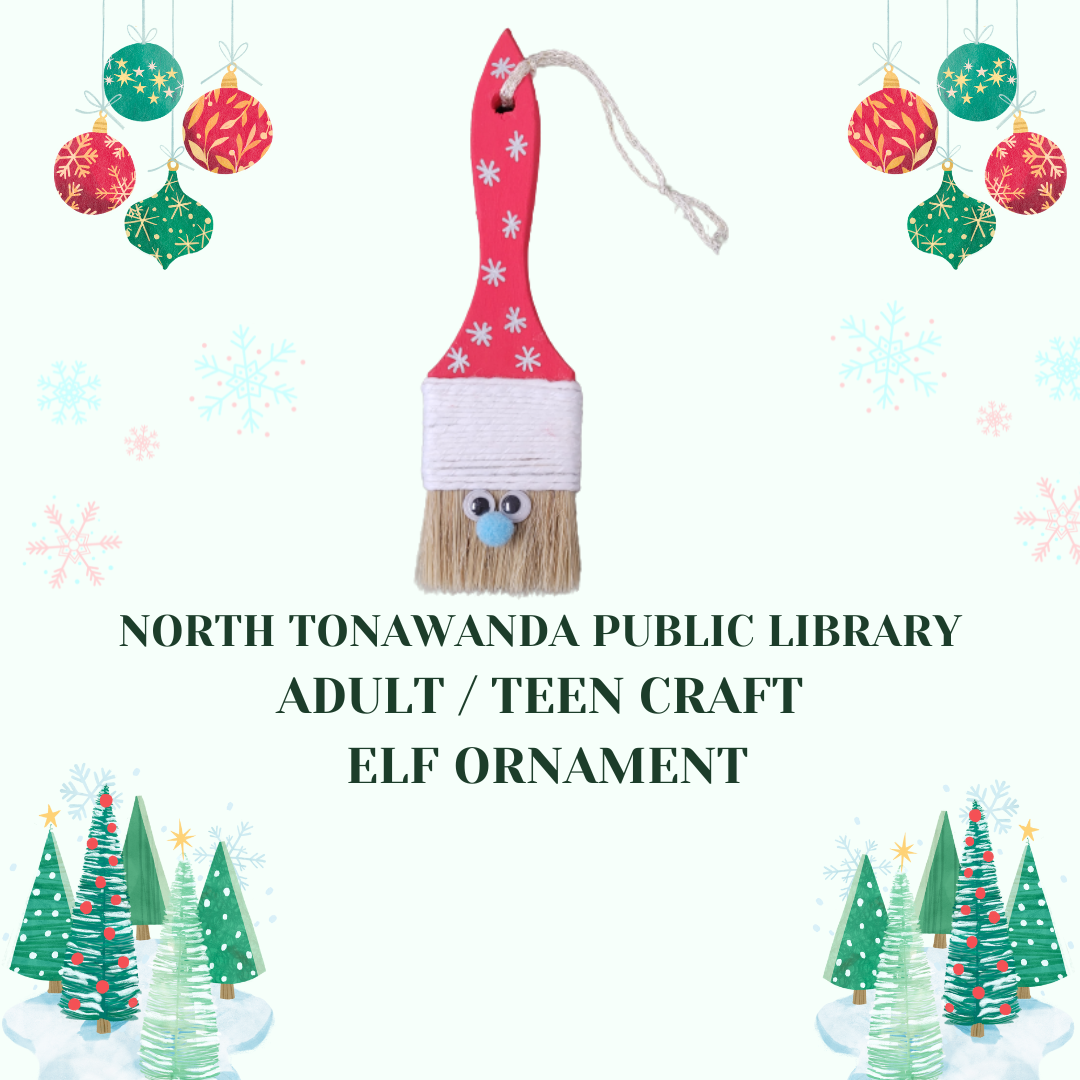 Elf Ornament
Please register to make your Holiday paintbrush elf!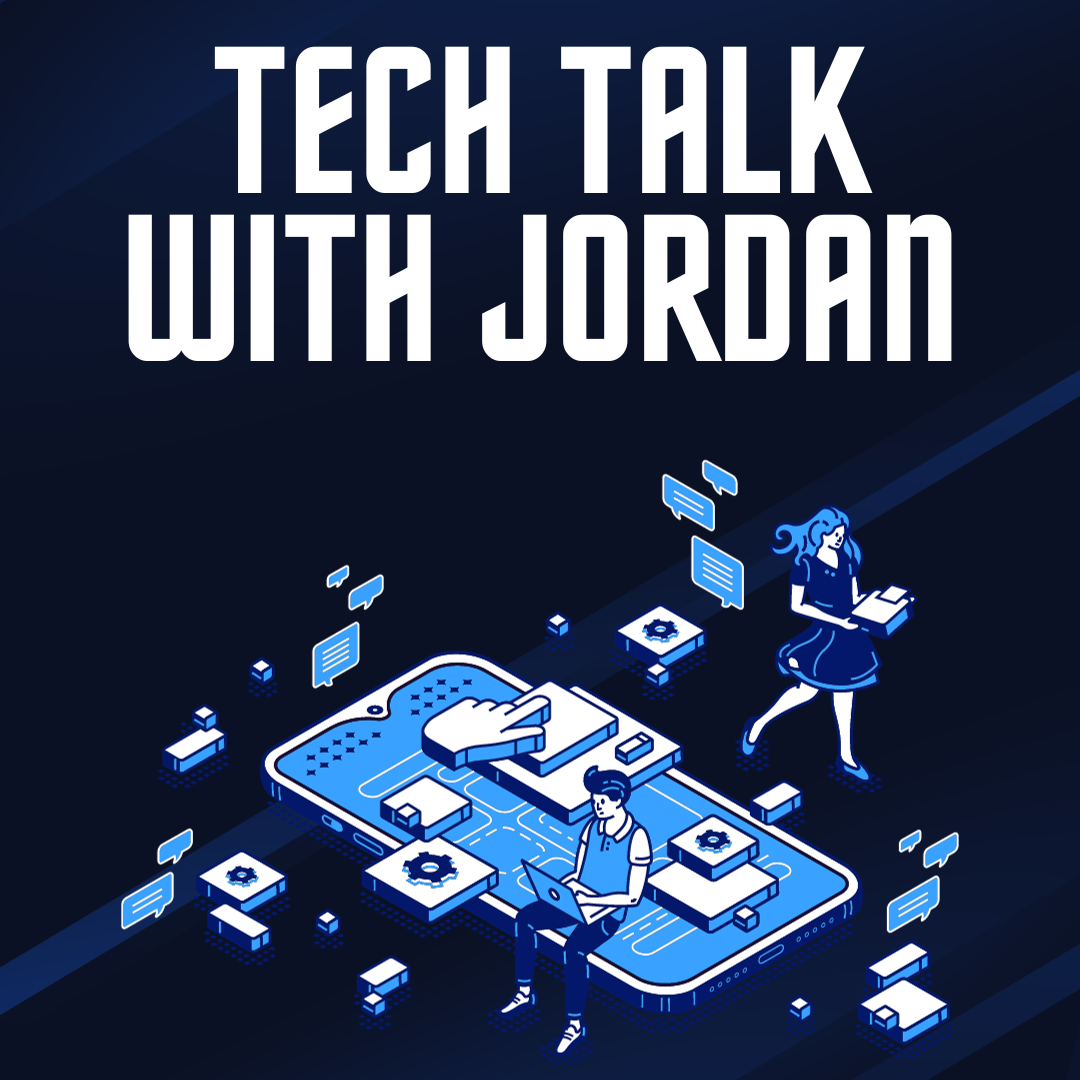 Tech Talk with Jordan
Join us for another Tech Talk! This months topic is Computer Lingo. Join us in the Meeting Room on Friday, December 1st at 11 am. No registration required.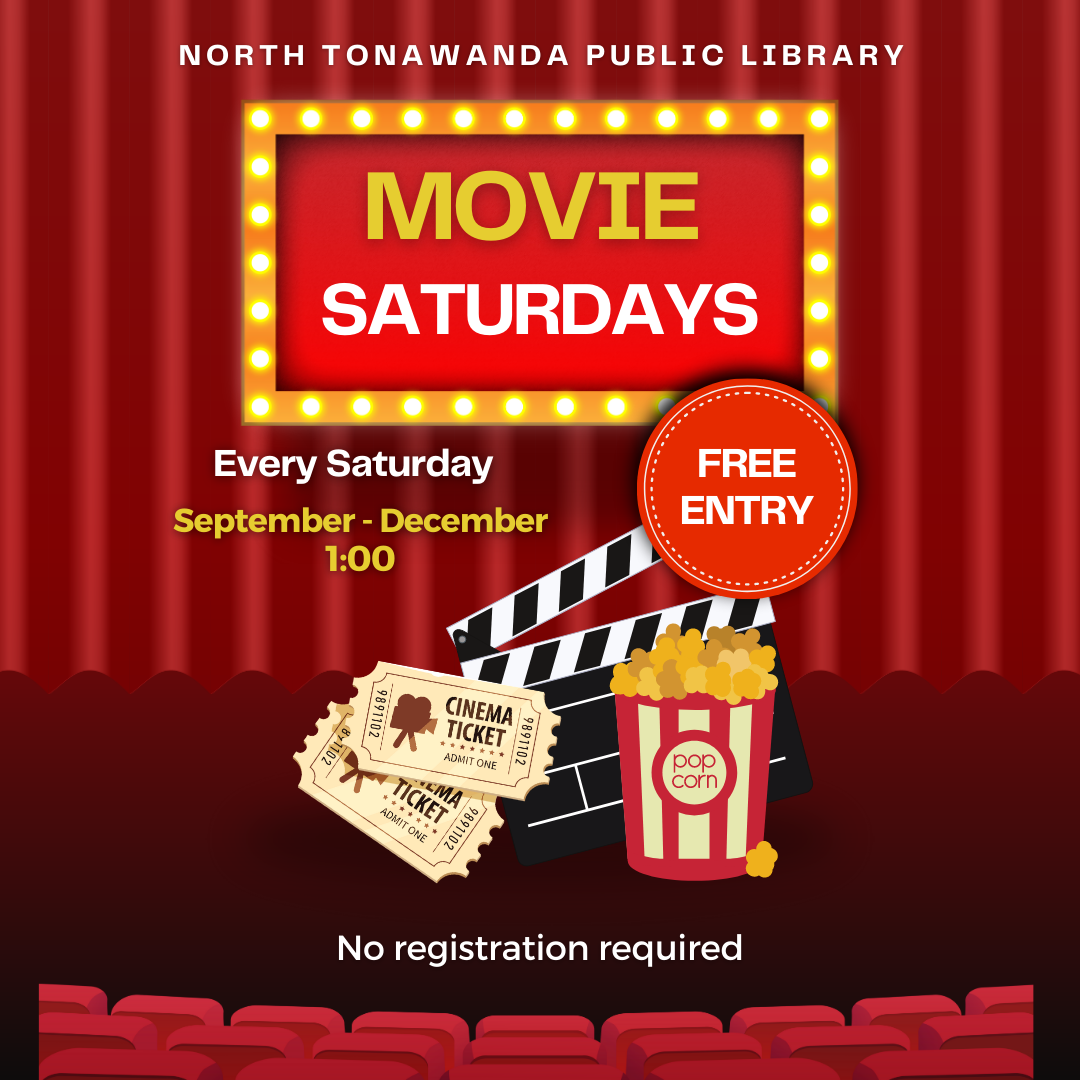 Join us at 1 pm every Saturday in the Children's Room for a movie. No registration required. 
Our goal is to help you find what you need!
For over 120+years, North Tonawanda Public Library has been providing access to a diversity of ideas, resources, and services to meet the informational, educational and recreational needs of the community. Whether it be books, audio books, magazines, or newspapers, we will help you find the right match for your needs.
Reading brings tranquility. Life can get hectic so it's important to slow down and enjoy a good book. NT Library offers a huge selection of books, clubs, and events for adults.
From new book recommendations to volunteer opportunities, we have what every teen needs to continue their love of reading.
We offer a variety of books, clubs, events and more for kids. Browse our offerings that will help your child learn, grow, and develop their love of reading.