New Holiday Books
Looking for something new to read for Hanukkah or Christmas? We're making a list of all our new holiday books ...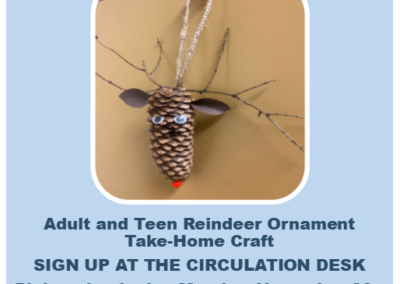 Reindeer Ornament–Adult & Teen Take-Home Craft
Up your winter decor game with our newest adult/teen take-home craft: a pinecone reindeer ornament. To claim your ...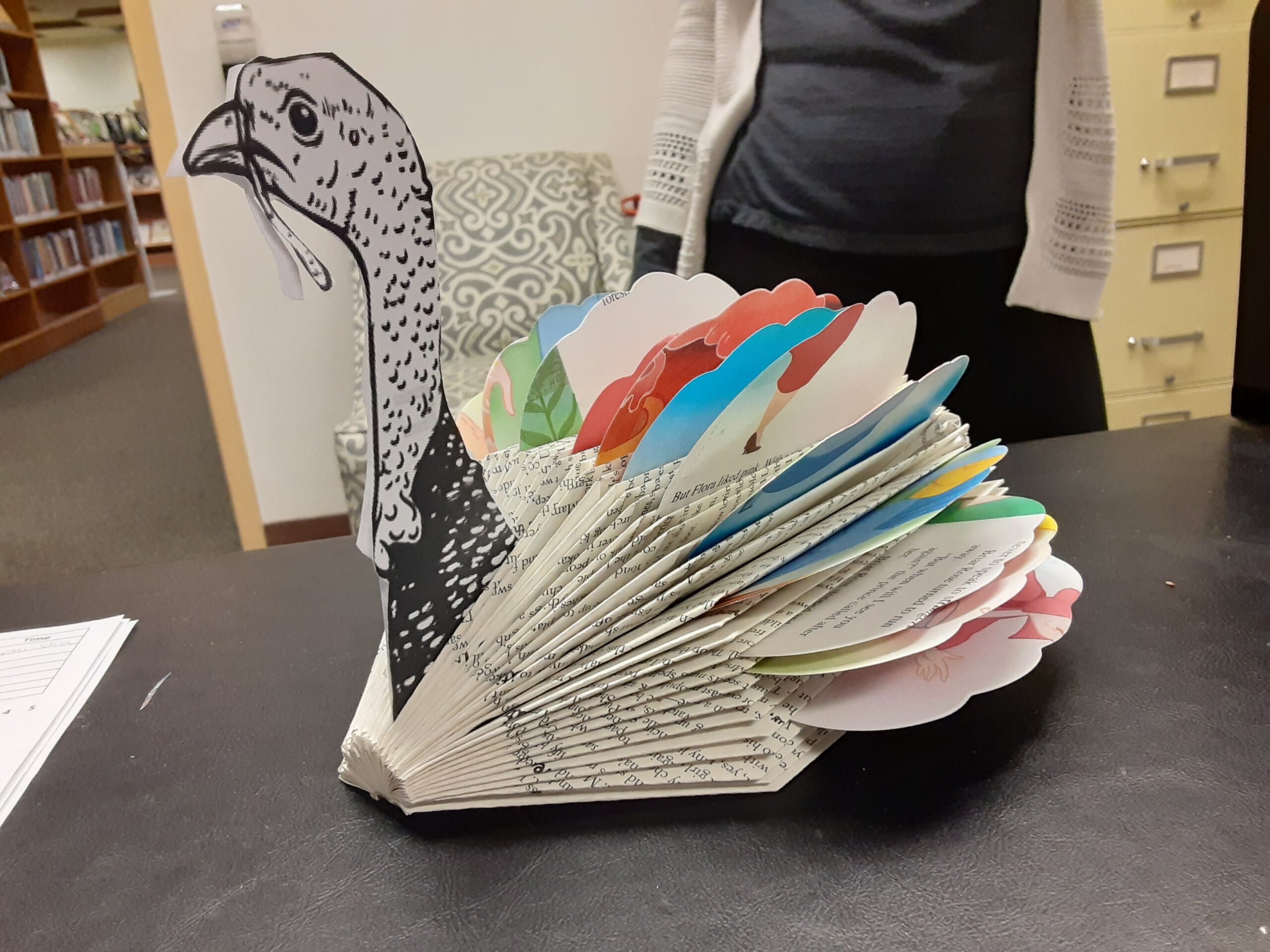 Book Turkey Craft for Adults & Teens
New craft alert! Adults and teens can reserve their kit for a paperback turkey! This adorable little guy is ...
Children's Room Closed Oct 20-21
The Children's Room will be closed Wednesday, Oct. 20th and Thursday, Oct. 21 while we replace the carpet. If you ...
New Materials
Find out what's new here!New Adult Books New Children's Books New Teen Books New DVDs, Blu-Ray and 4K New Fall Reads!
New Teen Books
Please be patient as our new materials load.
New Fall Titles for Kids
Falling leaves, pumpkins, school, all things spooky--we're rounding up our favorite new kids reads for fall! Find ...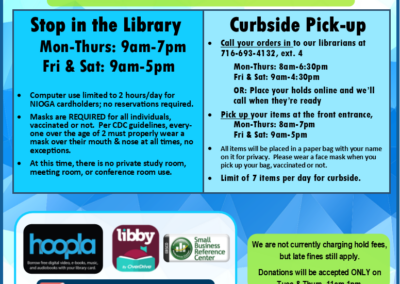 Updated Hours and Mask Policy-Starts Sept. 7
IMPORTANT UPDATE: As voted by the Library Board, starting on Tuesday, September 7th, ALL PATRONS (VACCINATED AND ...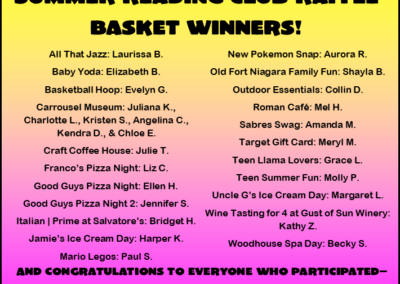 Summer Reading Club 2021 Winners
Congratulations to our 2021 Summer Reading Club--Tails & Tales-- winners! Over 930 people participated in summer ...
Book Discussion
Join us on Wednesday, September 8th at 11:30am in the meeting room to discuss the NYT Bestseller and winner of ...
Green Cleaning Workshop
On Tuesday, August 17th at 11am, join the UB Environmental Health Study for Western New York for a free workshop ...
Tails & Tales
New books featuring animals and/or fairy tales, a list made to compliment our summer reading club for adults and ...